SHIPPING WORLDWIDE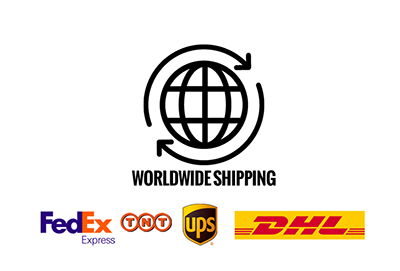 FREE SHIPPING ON ORDERS OVER:
100€ IT – 150€ EU – 250€ USA – 350€ rest of the WORLD
> Italy/Europe: 2-4 working days
> Extra EU,  countries with customs control and Rest of the World: 4-6 working days
Cost
> Italy Delivery:  6.00 Euros
> Europe Delivery: 15.00 Euros
> USA/Canada Delivery: 25.00 Euros
> Delivery Rest of the world 35.00 Euros
Secure Payment Processing and Payment Types
All payments made on the bikeinside.cc website are encrypted using secure technology and your card details are not retained or visible to Bike Inside employees. Bike Inside accepts the Bank transfer, VISA, MasterCard, American Express payment cards and Paypal. You'll be charged for your order when it is despatched from our warehouse.
Promotional Codes
If you are using a promotional code please enter it in the promotional code box on the basket page. The discount will automatically be calculated. Promotional codes are for one time use only and may not be used in separate orders or applied to different products in the case of an exchange and expire to the end of the same year.
Order Confirmation
You will receive an email to confirm that we have received your order. If you have a problem processing your payment online or are not certain if your payment was successful please contact us.
Prices
Prices are quoted in Euros include value added tax. Local import duties may be payable by the recipient on receipt of the order.
Out of Stock Product and Pre-Orders
All pre orders items will be made in 20/30 working days. For all other requests about Custom or Specific Own Sizes, please contact us. You will answer as soon possible to fulfil your wishies 🙂
Amending or Cancelling an Order
If you have any concerns about an order you've already placed please contact our team. Please note that once an order has been placed Bike Inside are unable to amend it. For an exchange or refund, please take of our returns policy.
Returns Policy
If you are not satisfied / a 100% of your purchase, you can request a replacement or refund within 30 days from the date of delivery of your order, as long as the item is in an acceptable condition for resale.
Returns are accepted for online only items purchased directly at BIKEINSIDE.CC
Send we back to: BIKE INSIDE DI ANDREA FRANZINI / Via Ettore Majorana 10,  25020 Flero Brescia ITALY indicating the order number
If the product is delivered, you're uncertain about your purchase, please keep the product in its original packaging until you decide whether or not you want to keep it. All returns must be in a 'like new', unwashed and unworn.
When returning, be sure that the product is well packaged and protected from damage during transport.