Francigena bike tour
The Pilgrims' way
Un unforgettable 4 days all-inclusive bike trip from Florence to Rome!
Via Francigena bike tour you will be accompanied our expert guides who will help you to discover enchanting places, whilst taking care of all the practical details so that you can enjoy a unique and memorable experience.
An unforgettable four days, leaving behind the timeless skyline of Florence and setting off on Tuscany's famous gravel roads: the strade bianche, the location of the famous one day bike race and host of various stages of the Giro d'Italia.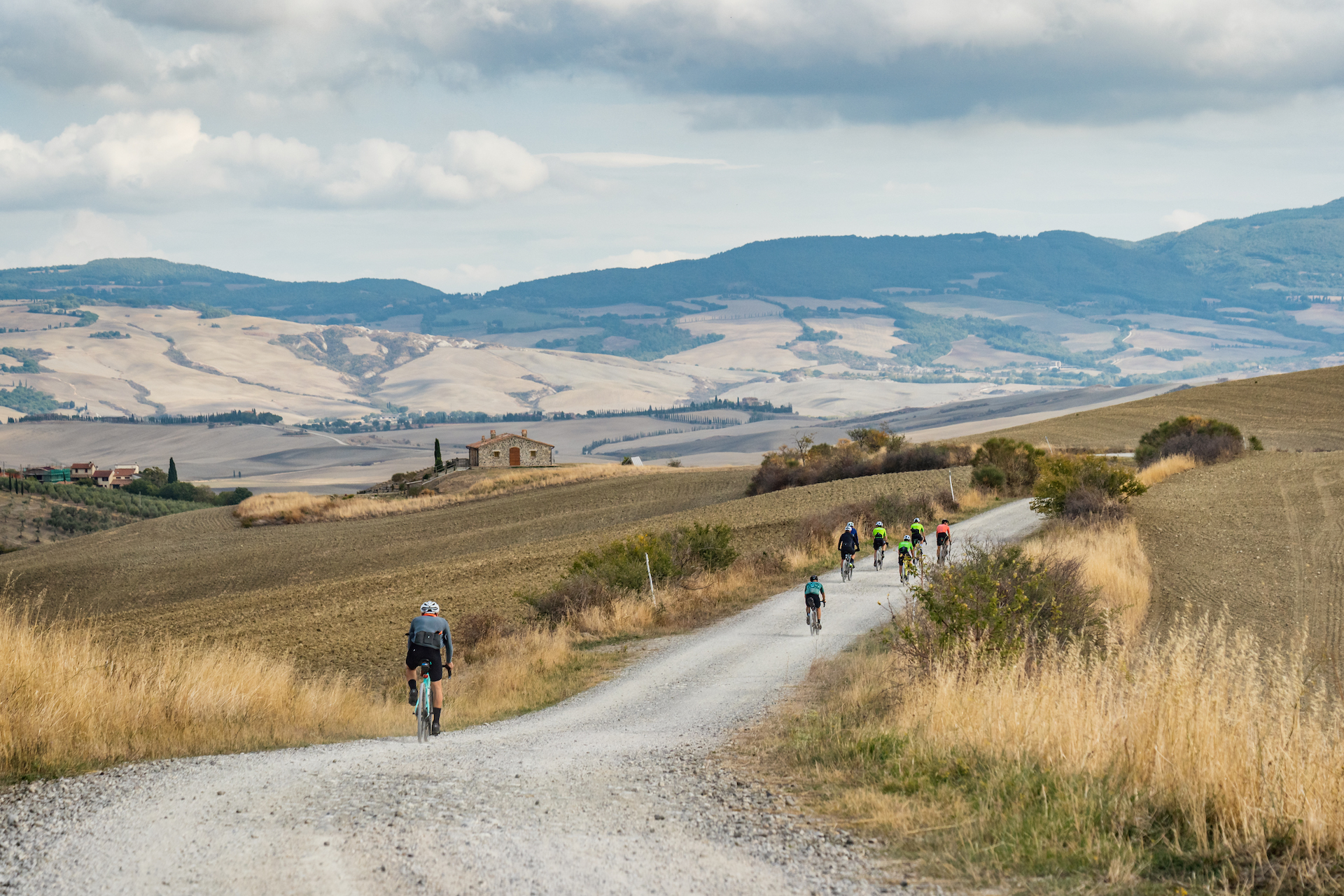 The first part of the ride to Siena weaves through the instantly recognisable vineyards of the Chianti region and into the wide open vistas of the Val d'Orcia with cypress-lined "Gladiatorial" avenues and sweeping past the magnificence of Siena.
After Siena we join the historic route of the Via Francigena. This ancient road for pilgrims starts in Cantebury and ends in Rome; our final destination on this tour. In an area steeped in the cycling history of the famous Eroica races, the wine references change: from Chianti to Rosso di Montalcino – as does the geography, with well-known Tuscany becoming the undiscovered landscape of Northern Lazio.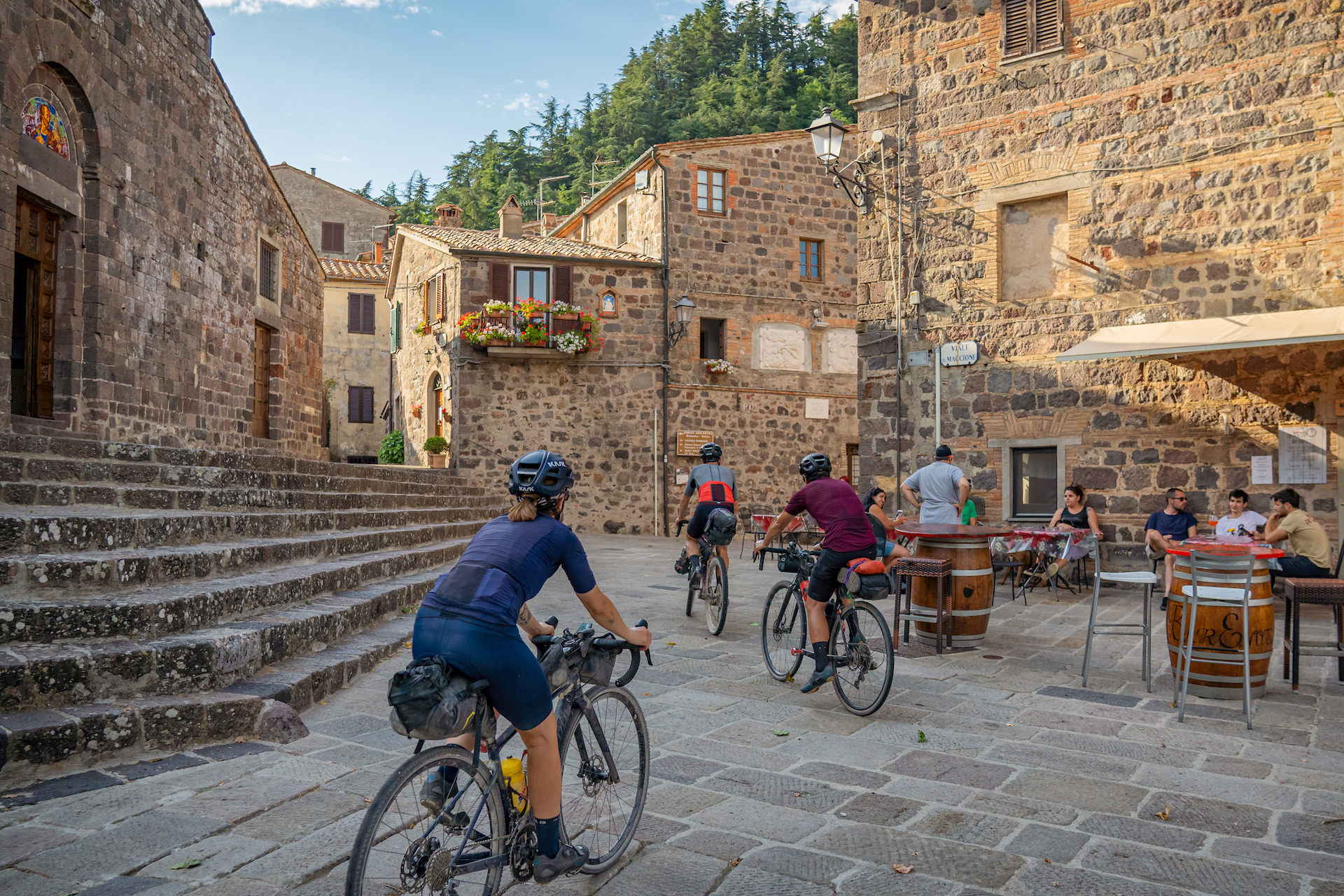 Continuing the pilgrimage amidst forests, on Roman roads originally constructed many centuries ago, we pass towns whose high walls and stout gates remind us of a darker, more dangerous past.
The path skirts around Bolsena lake, then takes us onto roads carved deep into rocks with statues of The Madonna blessing our progress. Monte Gelato and its waterfall is the last of the wilderness as the more sparsely populated areas give way to the periphery of Rome.
Ancient meets modern as we navigate along the traditional path on the recently constructed bike path which eventually leads us to the river Tiber which we trace into the heart of the Eternal City of Rome for the most spectacular end to a bike ride: coasting down the wide boulevard towards Saint Peter's Basilica.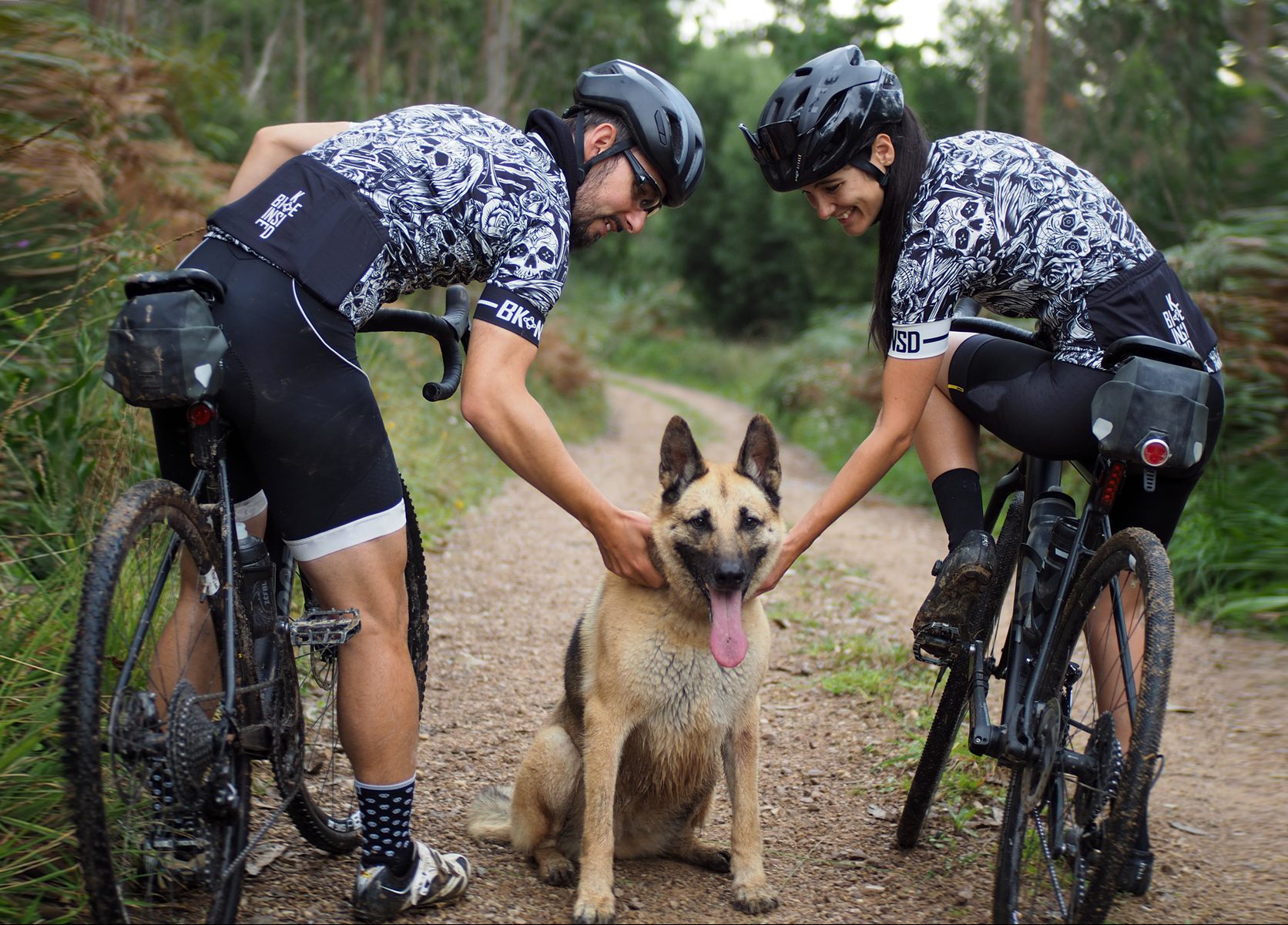 ARE YOU READY FOR YOUR ADVENTURE?


FOR MORE INFO OR DETAILS, PLEASE CONTACT US!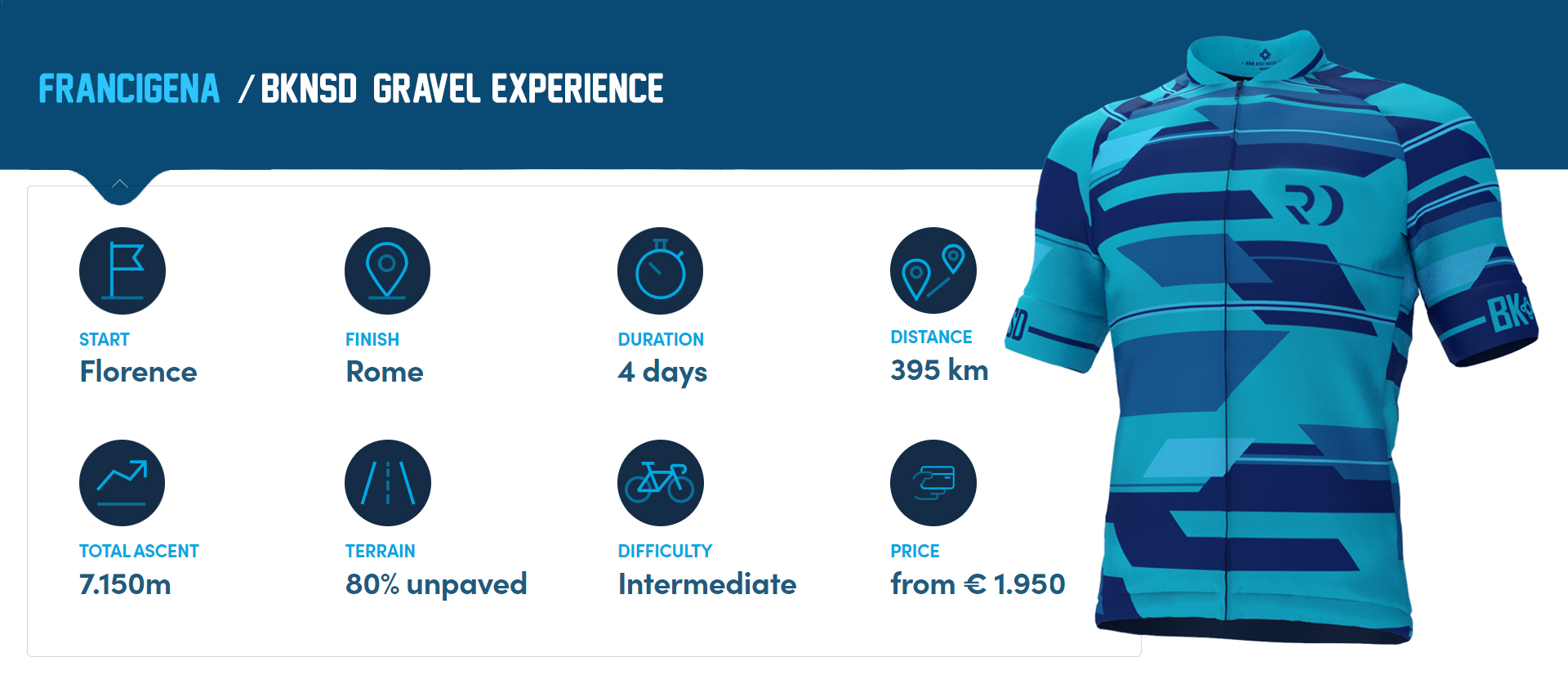 The Pilgrims' Way– Via Francigena is 4 days and 3 nights, departing from Florence and arriving in Rome.
Day 1: Florence – Siena. Distance 95 km, gain 2100m
Day 2: Siena – Proceno. Distance 119 km, gain 2550m
Day 3: Proceno – Sutri. Distance 108 km, gain 1750m
Day 4: Sutri – Rome. Distance 73 km, gain 750m
INCLUDED
BKNSD welcome pack (Jersey + Endurance Bib +  Kicking Donkey Bikepacking Bags,  Recycled Belt by Cycled project and ofcourse,  the BikeInside cycling wear promo code!)
Professional bike guide
RC Insurance / Medical Expenses / Assistance / Legal Protection
Support Van and mechanic
Hotel 3* o 4* in double room occupancy
Breakfast and Dinner each day
EXTRAs
Gravel bike rental € 75,00 per bike/day (by 3TBike)
Single room supplement € 85,00 x person
Transfer Rome → Florence 75€ and luggage and bike included